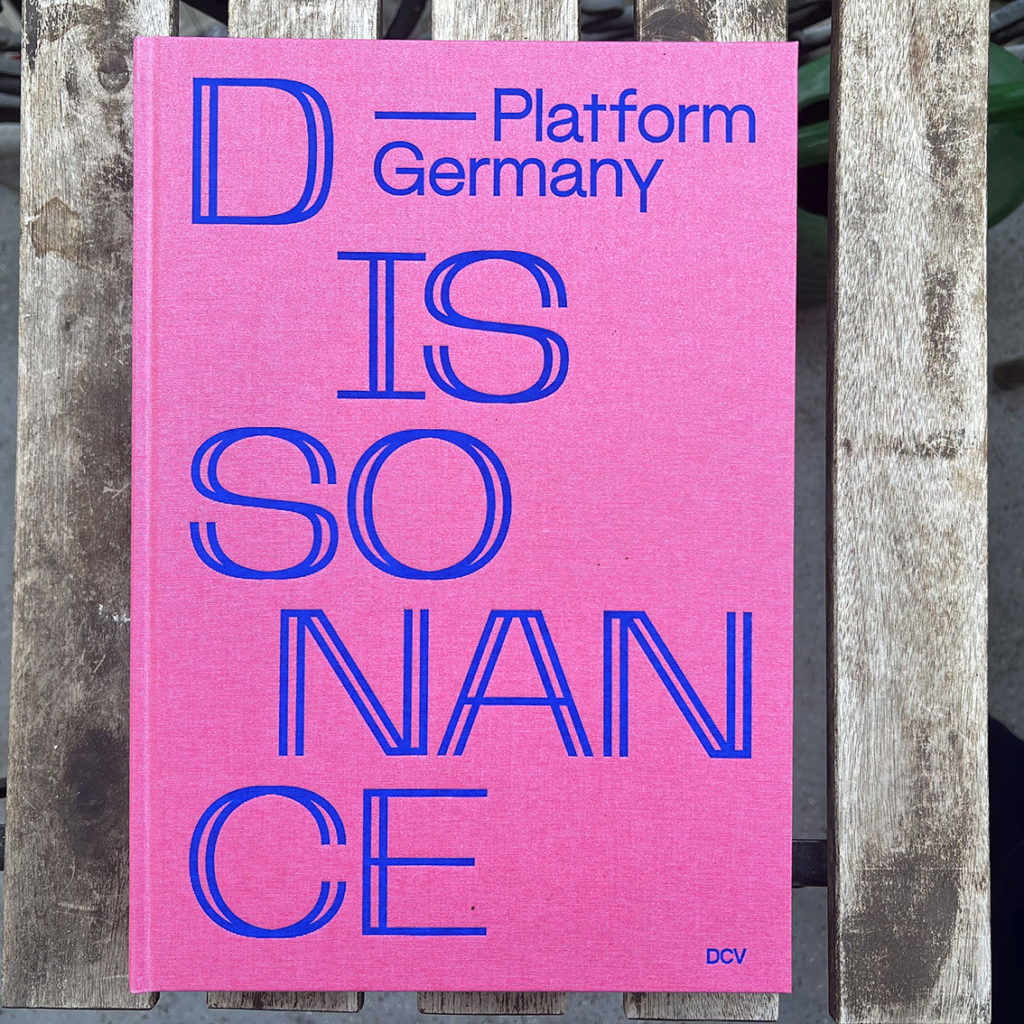 "DISSONANCE – PLATFORM GERMANY "
by Mark Gisbourne and Christoph Tannert
Published by DCV Verlag,
Gestaltung Tobias Jacob,
Hardcover in Leinen, 384 Seiten, 268 Abbildungen , Deutsch, Englisch
ISBN 978-3-96912-060-6
The editors of Dissonance – Platform Germany present eighty-one of the most significant painters living and working in Germany in the past two decades. They have the courage of strong opinions, turn the spotlight on unsuspected treasures, and tease out the unexpected value in aesthetically thrilling achievements of programmatic pluralism. A vital survey of one of the most exciting chapters in the more recent history of art in Germany
---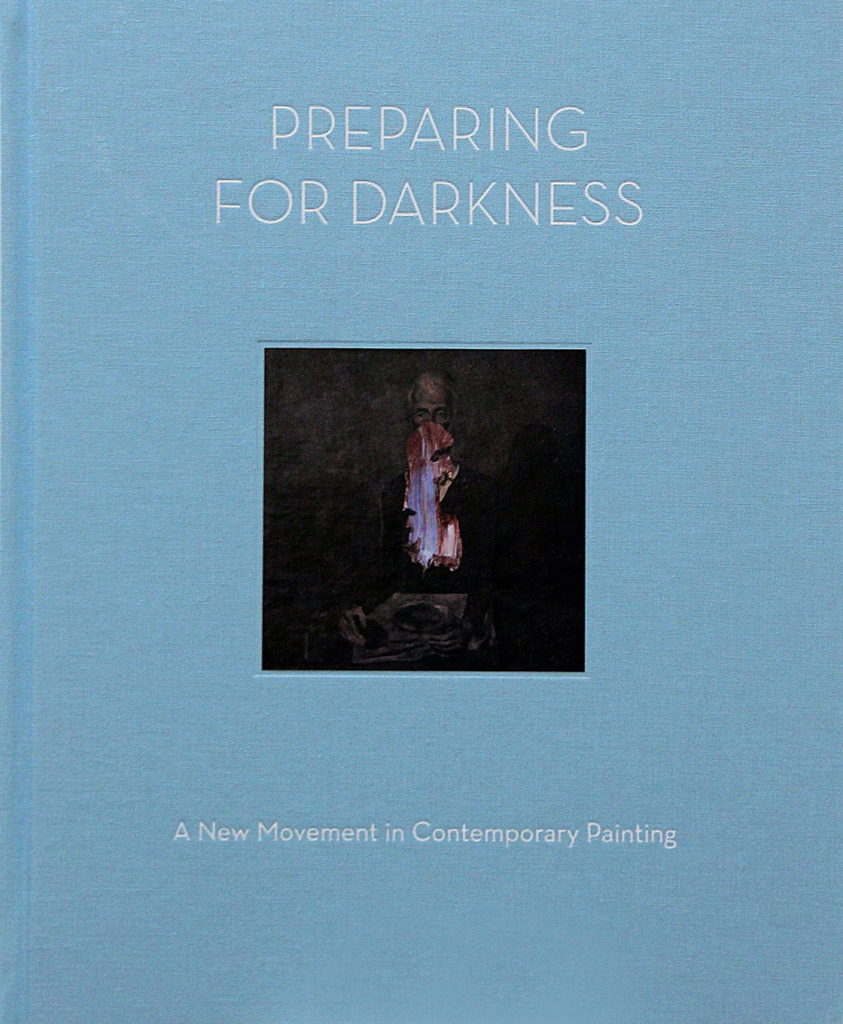 Preparing for Darkness. A New Movement in Contemporary Painting
Editor: Uwe Goldenstein
Published by Selected Artists Edition
Texts by Uwe Goldenstein, Lucia Rossi, Antonio M. Coppola, Martin Deppner, Philippe Rey
212 pages, linen hardcover. English / German
Featuring the oeuvre of Nicola Samorì, Teodora Axente and Radu Belcin
Including works by Inna Artemova, Daniel Behrendt, Adam Bota, Alin Bozbiciu, Adrian Ghenie, Simone Haack, Maurizio L'Altrella, Daniel Pitín, Flavia Pitis, Sergiu Toma, Richard Wathen, Matthias Weischer
ISBN 978-3-00-066995-8
Weight: 1700 gr. | 310 x 250 x 28 mm | Paper: Luxo Art Samtoffset 170 g/qm
.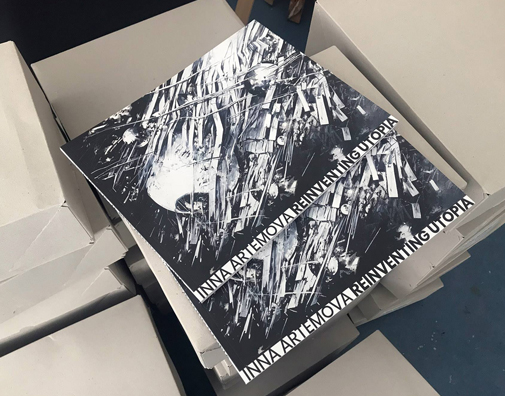 "Reinventing Utopia" 2017 ,
72 Seiten, soft cover
Text: Bojana Pejić
Graphic Design: Emilio Rapanà
Fotografie : Inna Artemova, Frank Rothe
———————————————————————————–

Katalog zur Solo Ausstellung "Error Codes" , Galerie Börgmann, 2016
Soft cover , 44 Seiten
Konzeption: Stefan Voelker
Text: Dr. Olaf Mückain, Worms
Fotografie : Inna Artemova
Herausgeber: Galerie Börgmann ,
Abteiberg Wallstr.7, 41061 Mönchengladbach
———————————————————————————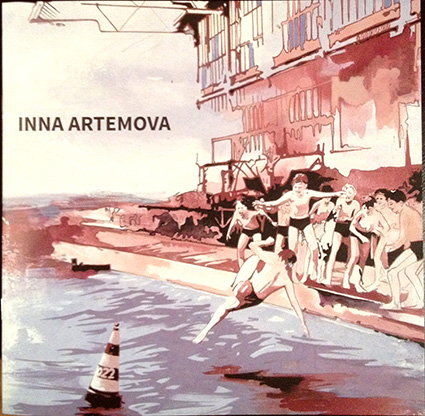 Katalog zur Solo Ausstellung "Pooltime" , janinebeangallery, 2014
Soft cover , 44 Seiten
Text : Matthias Bergmann
Fotografie : Inna Artemova
Herausgeber: janinebeangallery,
Torstraße 154, 10115 Berlin
———————————————————————–
---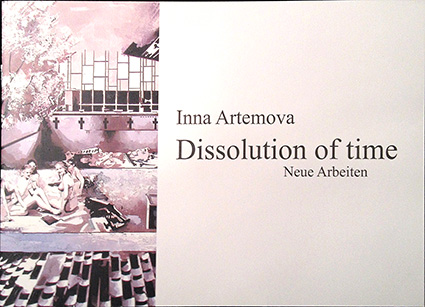 Katalog zur Solo Ausstellung "Dissolution of time" in der Galerie Lauth, 2013
Soft cover , 20 Seiten
Fotografie : Inna Artemova
Herausgeber: Galerie Werner Lauth
Mundenheimer Str. 252, 67061 Ludwigshafen am Rhein
————————————————————————–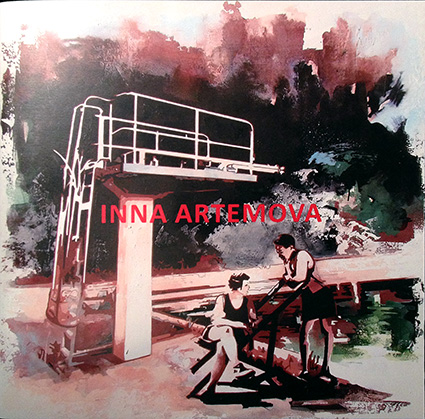 Katalog zur Solo Ausstellung "Flashback " in der Galerie Brennecke , 2012
Soft cover , 22 Seiten
Fotografie : Inna Artemova
Herausgeber: Galerie BRENNECKE FINE ART
Mommsenstraße 45, 10629 Berlin
——————————————————————————————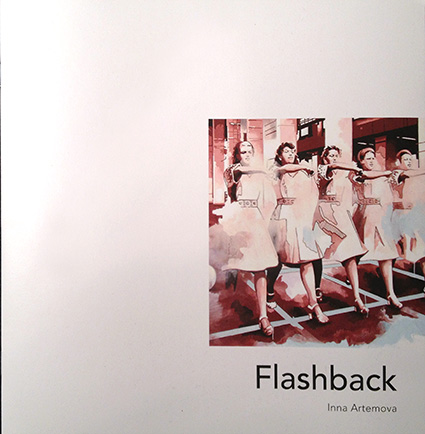 Katalog zur Solo Ausstellung "Flashback " in der Pop Art Pirat Galerie, 2011
Soft cover , 20 Seiten
Fotografie : Inna Artemova
Herausgeber: Pop Art Pirat Galerie
Springeltwiete 2, 20095 Hamburg